| | |
| --- | --- |
| Game: | Heroes II |
| Mod author: | Orzie |
| Last updated: | October 31, 2016 at 20:04 |
| Downloads: | 612 |
| Rating: | |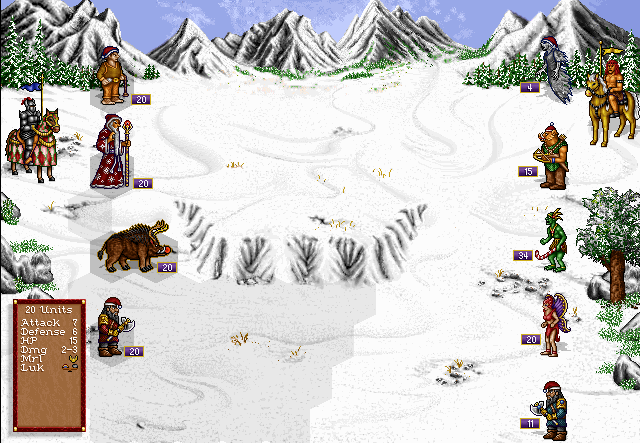 The New Year Mod for Heroes of Might and Magic II is a Christmas-themed graphical conversion of HoMM2 assets intended to keep the original graphic style. The idea of this mod was born suddenly, when a few fellow forum members on Russian HandBookHMM.ru community in December, 2014 thought about a new form of an offline tournament which would be able to revive the HoMM2 gaming community to some degree.
Now the mod is released as a standalone development, usable both with The Succession Wars and The Price of Loyalty.
The v0.1 release of the mod dated as 1st of January, 2015 includes full graphic conversion of 9 creatures and 1 adventure map object. The next New Year may also be the date for the new mod release, with new creatures, objects, and more.